Commercial adverts
COMMERCIAL ADVERTS – NOT ONLY FOR TV
Masz pytania? Do you have any questions? Talk to us: +48 601-324-146 
Video commercials are advertising in its purest form. Their sales effectiveness is several times higher than any other form. The video form offers more than just an image or text. With video, you can add suitable music, effects, audio, differentiate the form (insert animated sequences, for example). Commercial videos engage the viewer emotionally.
When you think of commercials, you think of TV spots – one of the most expensive forms of advertising. Today, however, video distribution is fragment between ump-teen channels, and the production itself is far cheaper than just a few years ago. That's why not only the biggest companies can afford it, small ones can, too.
Kojarzą się ze spotami w telewizji, a więc jedną z najdroższych form reklamy. Dziś jednak dysprybucja filmów wideo rozciąga się na kilka-kilkanaście kanałów, a sama produkcja jest dużo tańsza niż jeszcze kilka lat temu. Dlatego mogą sobie na nie pozwolić nie tylko największe firmy, ale też małe przedsiębiorstwa.

WHAT ARE THE TYPES OF COMMERCIALS?
These are short advertising films. They last 15-30 seconds and allow to create a purely sales-oriented video, which will present the most important advantages of the product. This is the most traditional form of advertising video.
These are a little longer, lasting 45-60, or even 90 seconds. The longer duration allows for a more detailed presentation of the product. These are often used as corporate or image films.
Their duration depends on the aim of the production. This type of video can present a product in a detailed way or be a form of a user manual.
COMMERCIALS – WHAT DISTRIBUTION CHANNEL TO CHOOSE?
The most traditional method of displaying advertising spots.
Here, companies place mostly image films, tutorials and product teasers.
On YouTube you can cheaply advertise products with spots displayed before or during videos of other channels. You can also create a dedicated channel. On Facebook, advertising videos are posted on the Wall, and often promoted. Facebook is also introducing ads similar to YouTube, that is, displaying them before or during other videos.
Instead of a text offer with images, you can send a video by email. This is a perfect way to present a product teaser. What's interesting, is that video newsletters increase the ROI by up to 55%.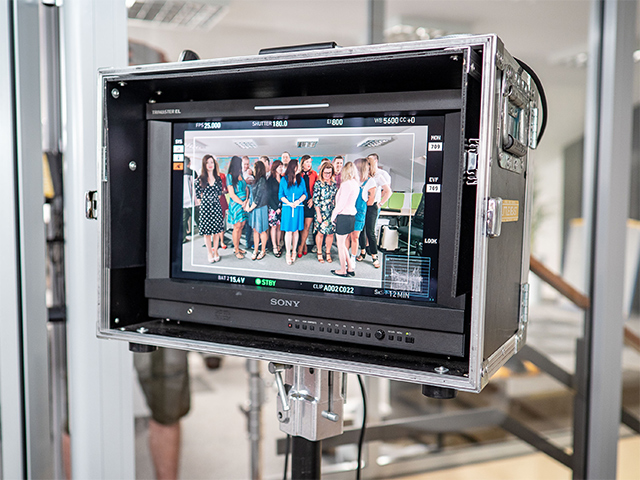 HOW WILL WE CREATE YOUR ADVERT?
We create advertising films in 3 steps:
1. CONCEPT
We work on the idea, writing the script, and choosing the team of specialist for creating the final concept.
2. REALISATION
We pick a suitable location, conduct a casting for actors and organise the filming set. We will do what's needed!
3. POSTPRODUCTION
The post-production stage is a very intensive time, during which we tune the sound, add effects, create animated inserts, and edit the whole project to make a work of art.
WE CAN'T WAIT TO WORK WITH YOU
Tel. 601 32 41 46
info@5el.pl